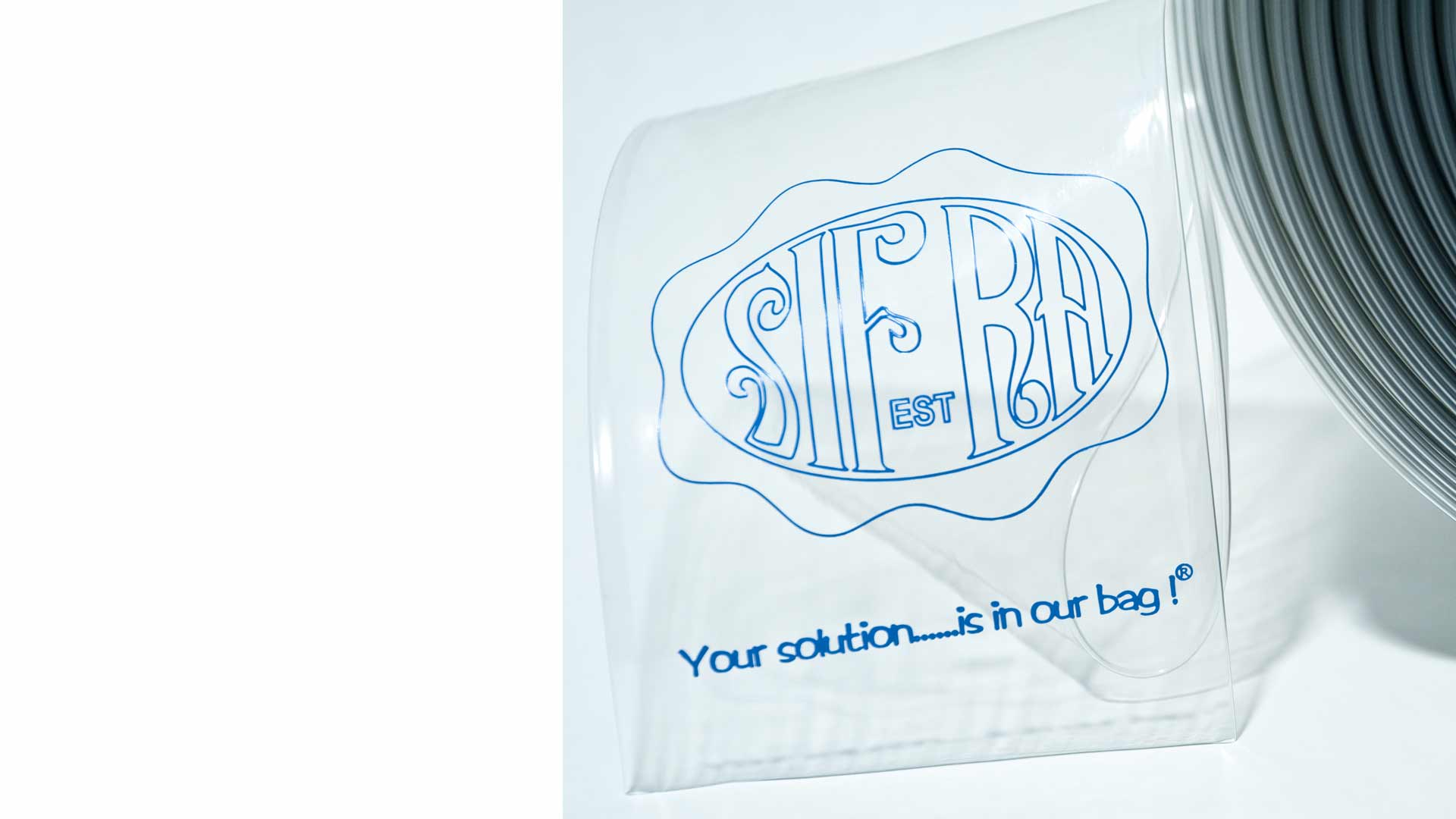 S.I.F.RA. EST S.p.a. manufactured PVC branded SIFLAT® tubular and flat films. PVC (branded SIFLAT®) tubular and flat films are generated by the extrusion of SIFLEX®, they are non-toxic and medical-grade and, thanks to their excellent bio-compatibility, are particularly suitable for the production of flexible bags addressed to the infusion and dialysis solutions Pharma Industry. The SIFLAT® has various dimensions (width and thickness expressed in millimeters) and colors (natural or crystal) depending on the final customer's needs.
MAGIFLEX® FILM, is a triple-layer double-wound PVC-FREE (Polypropylene based) film used in the production of PVC-FREE flexible containers (bags) for Large Volume Parenterals (LVPs) and injectables in general. It can be easily used in all types of machines existing in the market, from simple manual, semi and fully automatic bag-making machines up to the sophisticated Form-Fill-Seal (FFS) technologies.
It is supplied in double-wound rolls (width min. 100 mm and max. 700 mm) with a standard thickness of 0,19 mm (per each sheet).
The Extrusion Department (Tubular Film Division) is located in a 1200 mІ "controlled environment" room and has 6 machines (i.e. extruders) that can guarantee an annual productivity of 4,0 million Kilograms.
---